Speciality Products.
At National Print we have many years experience in all forms of print, from straightforward ideas, to the most demanding products you can imagine.

Click on a product below for more information:

---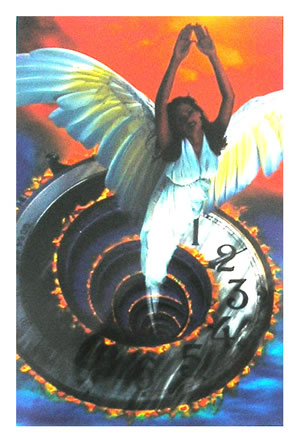 Can be a dynamic but have traditionally proved to be an expensive way of illuminating your product. We produce duratrans digitally, giving a premium product at an extremely competitive price.
---
By using textured substrates, embossing, laminates and varnishes it is possible to give printing and extra dimension .

By using additives and experimentation with laminates and varnishes it is possible to give a great many of our products an amazing tactile feel.
---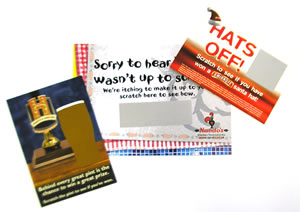 Using latex scratch off ink it is possible to produce cover over panels which are readily removable using a coin or fingernail to display a message underneath.
Our Products - Photochromic Print
---
Light sensitive inks giving an interactive element to printed surfaces. The photo chromic ink reacts with sunlight (UV light) to reveal a hidden message.
---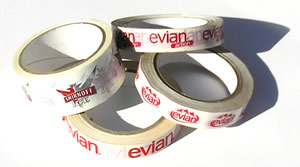 Printed packaging tape, available in various widths and adhesive levels.

Produced flexograpically in up to 4 line colours
Our Products - Lenticular Print
---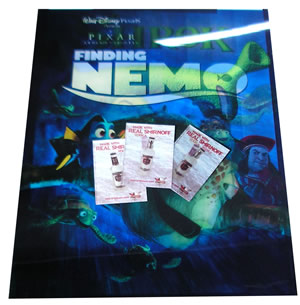 Lenticular technology converts static, two dimensional images into dynamic educational and promotional products that leave eye catching lasting impressions. Adding the perception of motion and depth, lenticular printing creates excitement by stimulating the mind beyond the eye.

The lens is a piece of ribbed plastic with lenticules running vertically - ranging from 15 line per inch to 150 line per inch. Thicker lenses make better 3D, thinner lenses fit in more animation frames.
Our Products - Speciality Products
---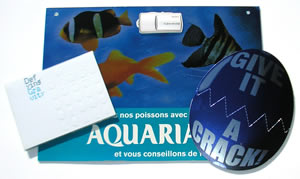 If you can dream it up, we will do our best to make it a reality. Let your designs run wild and we will experiment with different processes, finishes and mock-ups with the aim of matching your design in finished print.