Latest Projects...
National Print would like to introduce KerryGold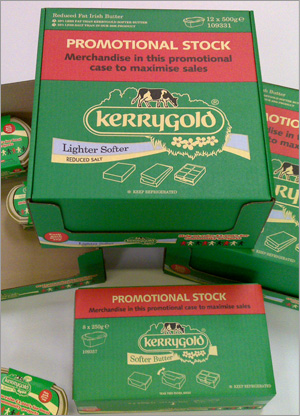 The Kerrygold Company launched their appeal to raise thousands of pounds for local community projects by way of a competition where the entrants could also win £2,000 instantly.
The mechanics of this promotion involved printing product sleeves that were die cut and glued with each sleeve having a unique reference number inside. Different product lines had their own version of each sleeve with the production run of these items being in excess of 1 million.
The products were also contained in promotional corrugated cases of a particularly high quality, printed flexographically.
The successful completion of this project demonstrates National Print's ability to print and manage the outsourced finishing aspects of this and other substantial packaging challenges.


National Print would like to introduce Alexander Mcqueen
National Print were delighted to be selected as printers of the Look Book for the final collection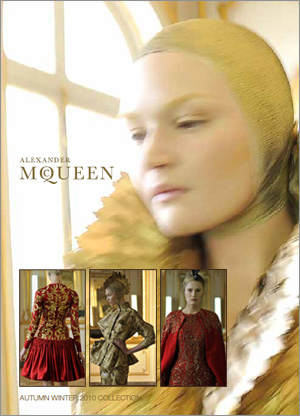 of designs by the late Alexander McQueen.
This project necessitated an enormous amount of attention to detail and pro-active colour management.
The lighting mood changed dramatically throughout the photo shoot and it was very important that these changes were translated successfully to the finished product.
The completion of this project reinforces National Print's ability to successfully produce high quality printed material for the luxury brand sector.