Print Products.
At National Print we have many years experience in all forms of print, from straightforward ideas, to the most demanding products you can imagine.

Click on a product below for more information:

Our Products - Booklets and Brochures
---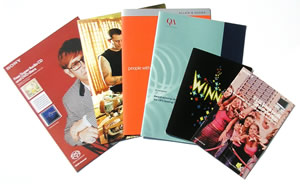 Printed and finished to any size, specification and finishing style. From a simple Hotel Style roll folded brochure, to a stitched, multi page booklet, all the way to perfect bound books, with throw out pages and window lamination.

Folding Formats: Roll, Concertina, Gate, Butterfly, Map, Cross and parallel folds.

Binding Styles: Stitched, perfect bound, wire bound, comb bound.
---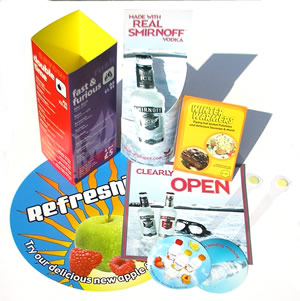 We can produce a vast range of POS material for use in any environment, to give a dynamic advertising boost, including:

Wobblers
Tentcards
Shelf Strips
Table Talkers
Fridge Stickers
Window Stickers
Pillar Posters
Mobiles
Banners
Strutcards
Bunting
---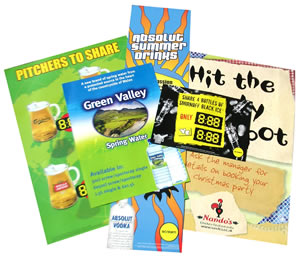 All shapes and sizes from A4 right up to A0. Posters can be produced on many substrates and with the use of special colours, metallic's and varnishes can be made to be visually dynamic.
---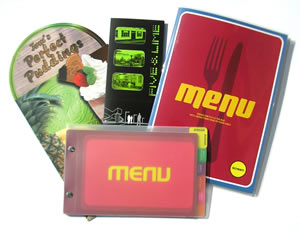 Menus generally live in a tough environment and have to stand up to some rough treatment.

Through the use of various substrates, including pvc's, and the use of lamination or encapsulation, we can produce menus equal to their daily rigours.
---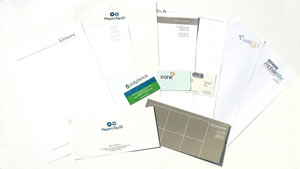 Letterheads, compliment slips, business cards etc.

Whether it's economical stationery or something more stylized to reflect a business or status, using various stocks, weights, special colours/metallic finishes, it is possible to achieve the desired effect.
---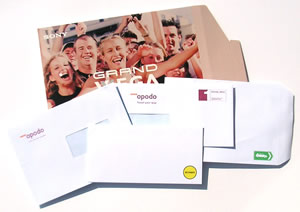 Produced in all shapes and sizes, and with various methods of sealing, including self-seal, peel and seal, and gummed. Envelopes are produced via two methods:

1. Overprinting, off the shelf, pre made envelopes.

This method is used on 1, 3, or 4 colour non-bleeding images.

2. Printing and converting flat sheets to envelopes.

Envelopes are produced this way if the specification is more specialized or the design incorporates a 4 colour bleeding image
---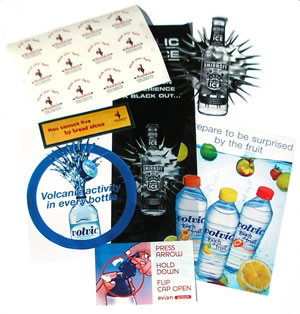 Can be produced to suit many applications including use in windows, fridges or on clothing.

Window and fridge stickers are usually produced on clear self-cling or low tack pvc, reverse printed in process colours and the image area backed with a white mask to make it stand out against a clear background.

More basic stickers can be produced in all shapes and sizes, with various levels of adhesive.

On fridge stickers, temperature sensitive (thermochromic) inks can be used to ensure for instance that a product is being dispensed at it's 'best served' temperature.
---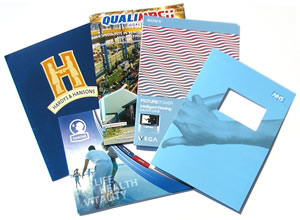 Die cut to shape using an existing form or to your own specific design, made up by either gluing or by crash lock as per the design.
Our Products - Flyers and Leaflets
---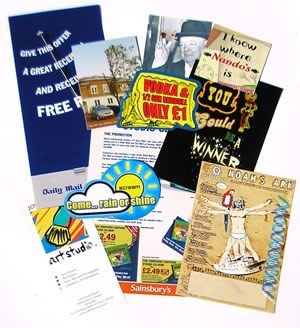 Can be produced to fit the requirement of the end user, from the most basic giveaway leaflet to something a little more stylized to fit the status of the project.

Die cuts, spot colours, and varnishes are just some of the options to bespoke your advertising material.
Our Products - Boxes and Packaging
---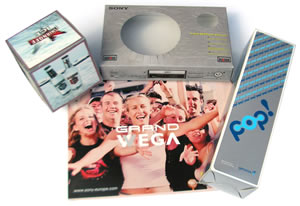 Produced using various methods and many substrates to suit the specification. Boxes and boxboard envelopes can feature 4 colour print either litho or screen printed, adding flair to many forms of packaging.

Entry boxes for competitions and research sampling projects can also be printed and manufactured.
Our Products - Forms and NCR Sets
---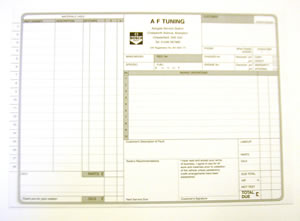 A basic requirement of many businesses, forms and NCR sets can be produced economically, reducing costs on what for many is a necessity
---
Internal or External use banners produced to fit any size for any environment.

Hemmed and eyeleted, making them robust enough for most conditions.
---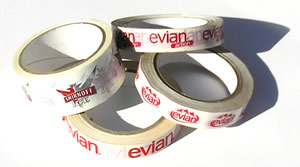 Printed packaging tape, available in various widths and adhesive levels.

Produced flexograpically in up to 4 line colours