Packaging and Boxes
National Print manufactures cartons,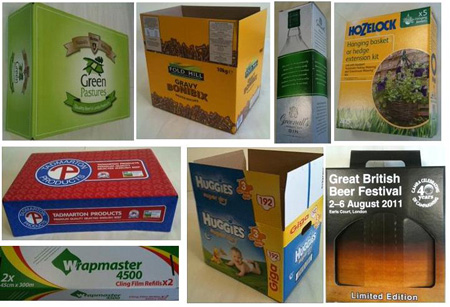 sleeves and wallets, headers and hanging cards, in solid board and in up to 8 colours.
Corrugated transit, display and packaging cases are also made in 2,3 and 4 colours process. These are printed either Flexo directly onto the corrugated board, or printed Litho and then over-mounted to give a superb high quality results in either instance.
All manner of other display items are also produced in corrugated including FSDU's standees, dump bins and counter display units.
We advise on carton design, produce samples and prototypes, cartons for testing before product launch.